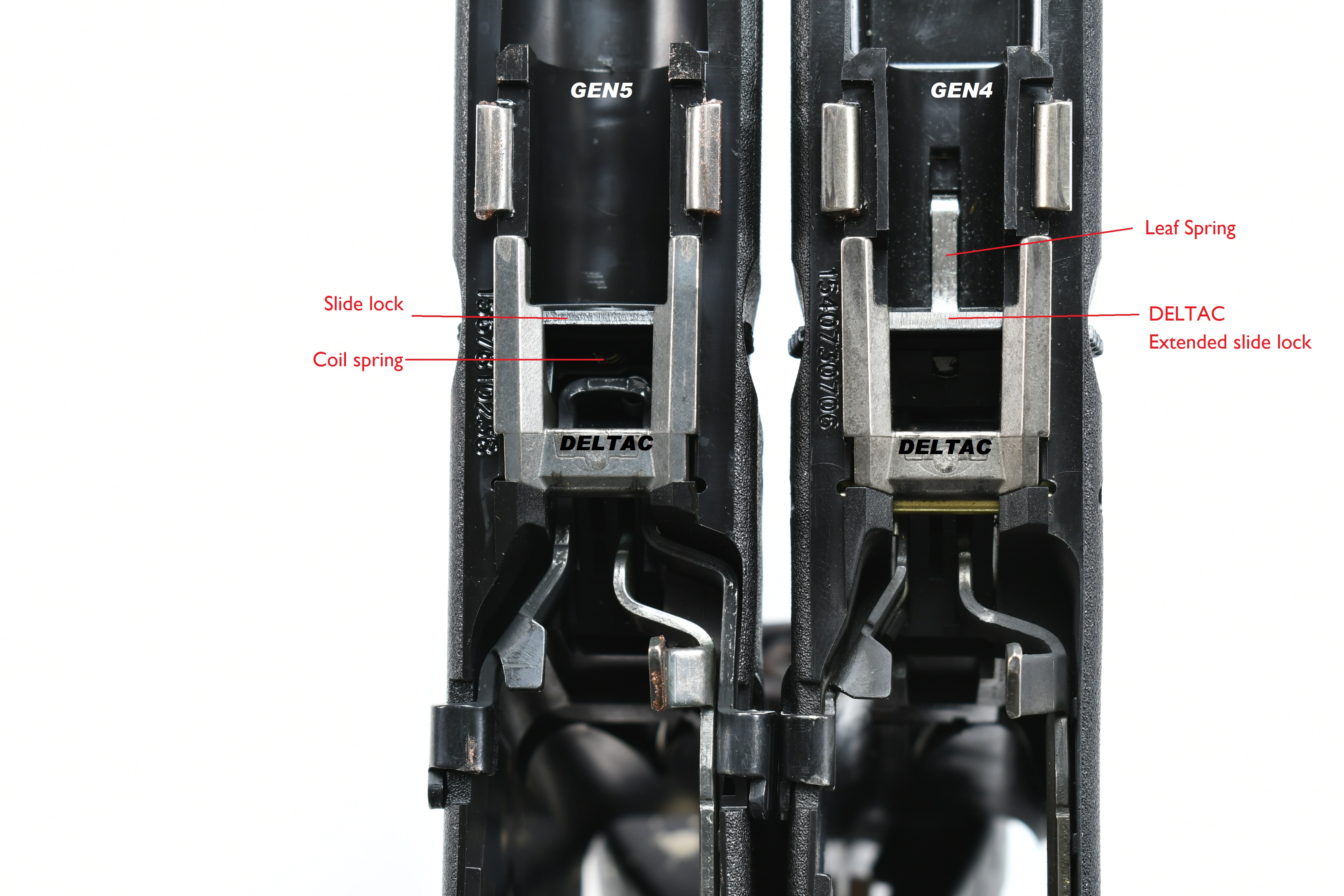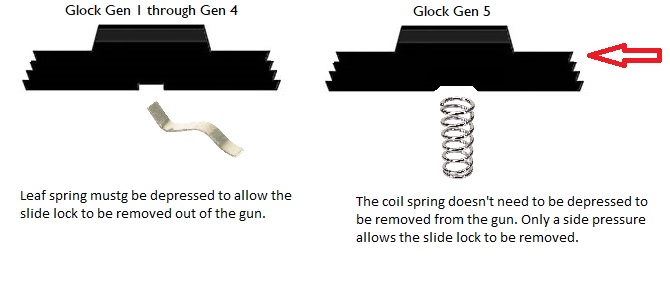 Will the Extended slide lock designed for Gen 1 through Gen 4 fit in the new Glock Gen 5?
This question has been asked many times if a slide lock release made for Glock Gen1 through 4 fit the Gen 5. This extended slide release currently designed for the Gen 1 through Gen 4 does actually fit the Gen 5 . The Gen5 uses a coil spring underneath the extended slide release instead of the leaf spring with the old generation. If you were to insert this extended slide release lever into a Gen5 pistol you will not be able to remove it without damaging the coil spring underneath it.
The new Gen 5 slide lock made by DELTAC is designed with the notches beveled so that the coil spring doesn't get hung up on the notches edge. See the picture.